Laine Insurance
Serving Colorado, Arizona, New Mexico and Texas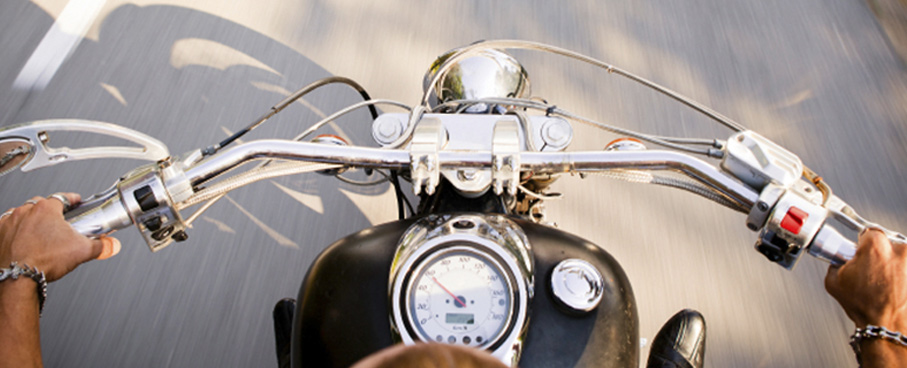 Home »
Motorcycle Insurance
Request a Quote
Motorcycle Insurance in Colorado
Laine Insurance can fulfill all your Motorcycle Insurance needs in Pueblo, CO. Motorcycle insurance requirements can vary by state, so it is a good idea to update your knowledge if you are new to the area or new to driving a motorcycle.
Basic Motorcycle Insurance Requirements
In many states, you must have a minimum of basic liability insurance to operate a motorcycle legally. This basic minimum coverage provides some protection through property damage coverage, per-person bodily injury coverage, and per-accident bodily injury coverage. You must show proof of this insurance to get your bike registered and legal.
Many people choose to go beyond this bare minimum required coverage for their protection on the road because there is a higher inherent risk when operating a motorcycle. It is easy to upgrade your coverage from the basic state requirements.
If your motorcycle is financed, your finance company or bank will likely require "full coverage" to protect the asset until you pay it off. This coverage is much like basic liability but has higher limits of protection. This is standard practice for financed items.
You can also add specialty coverage such as roadside assistance, rental reimbursement, uninsured motorist coverage, and more if you want additional peace of mind. Ask about additional coverage options when you purchase your desired coverage.
Laine Insurance is proud to serve the region with quality insurance services for your motorcycle and more. If you operate a motorcycle as your daily driver or just on the weekend for fun, please remember to wear a helmet and other protective gear so a minor accident does not turn tragic. Have a great time on the open road and enjoy peace of mind with great insurance from Laine Insurance. We proudly serve Colorado, Texas, Arizona, and New Mexico.